Meghalaya, as I remember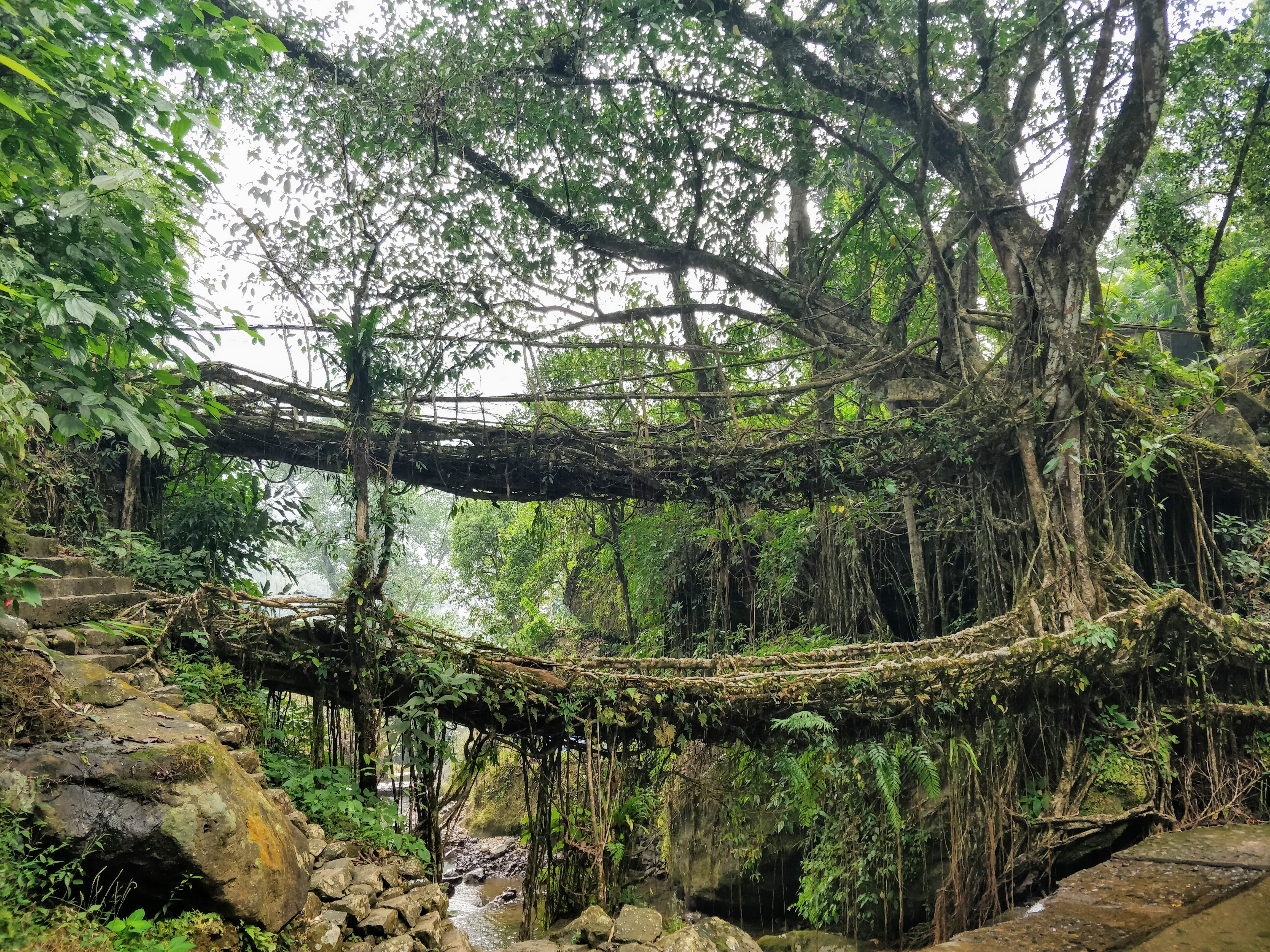 This story is long due, sitting in my balcony watching my plants grow and remembering Meghalaya.
This Dusshera I took a trip to Meghalaya, the choice of place was easy as I had heard, read and have friends from there, now it's my time to pen one. The state of Meghalaya has a lot to offer from pristine waterfalls, innumerable root bridges, hikes, cuisine, music, to having India Bangladesh water border.
As east India has it, the place is blessed to wake up at the first rays of the sun. While the rest of the country still has 2 more dreams to complete; here the folks are up and ready to face the day with their morning walks, cuppa and feeding pets to fixing breakfast for the guests. I visited this land for 8 days and kept my base in Shillong and then Cherrapujee. On this trip I was accompanied by my mom and Moddy (my friend from eons). Writing about them here will not justify and it will take altogether another story.
So quickly moving on… I started my holiday from Guwahati, it takes anywhere between 4 – 6 hours by road to reach Shillong and it's advisable to reach before sunset around 4 pm during winters, due to geographic location. On the way I stopped at couple of places to absorb the beauty and enjoy the chill of the on setting winter, it's all about slow travel and piquing curiosity. I stayed at "The Homestead B&B" in Shillong and its highly recommended. It is one of the finest places in town, close to city center. I would also recommend rent a taxi for ease of traveling in this terrain. Shillong is a good base for sightseeing, it offers–Umiam Lake, elephant falls, Shillong point, tea estates in the vicinity and local sightseeing like Wards Lake, golf course, sports stadium, Don Bosco square and police bazaar.
Now having a firsthand experience of the place I suggest it's good to stay here for 3 – 4 nights. My day started with my morning ritual of going for a run and exploring the city while it's still waking up, watching locals prepare for their day, the time when the golf course has no visitors and the stadium shared a frenzy of the upcoming sports stars, absorbing all this, I would head off to Wards lake, its calm, green and picturesque. Your holiday is incomplete without visiting this beautiful sight, with ducks quaking, morning walker and kids playing. Post the run, I would head back to my home stay where I will eat some breakfast and plan for the day. My home-stay had an artistic feel to it, with flowers blooming on the terrace, artifacts from across northeast put up at the walls, on an whole classy and chic.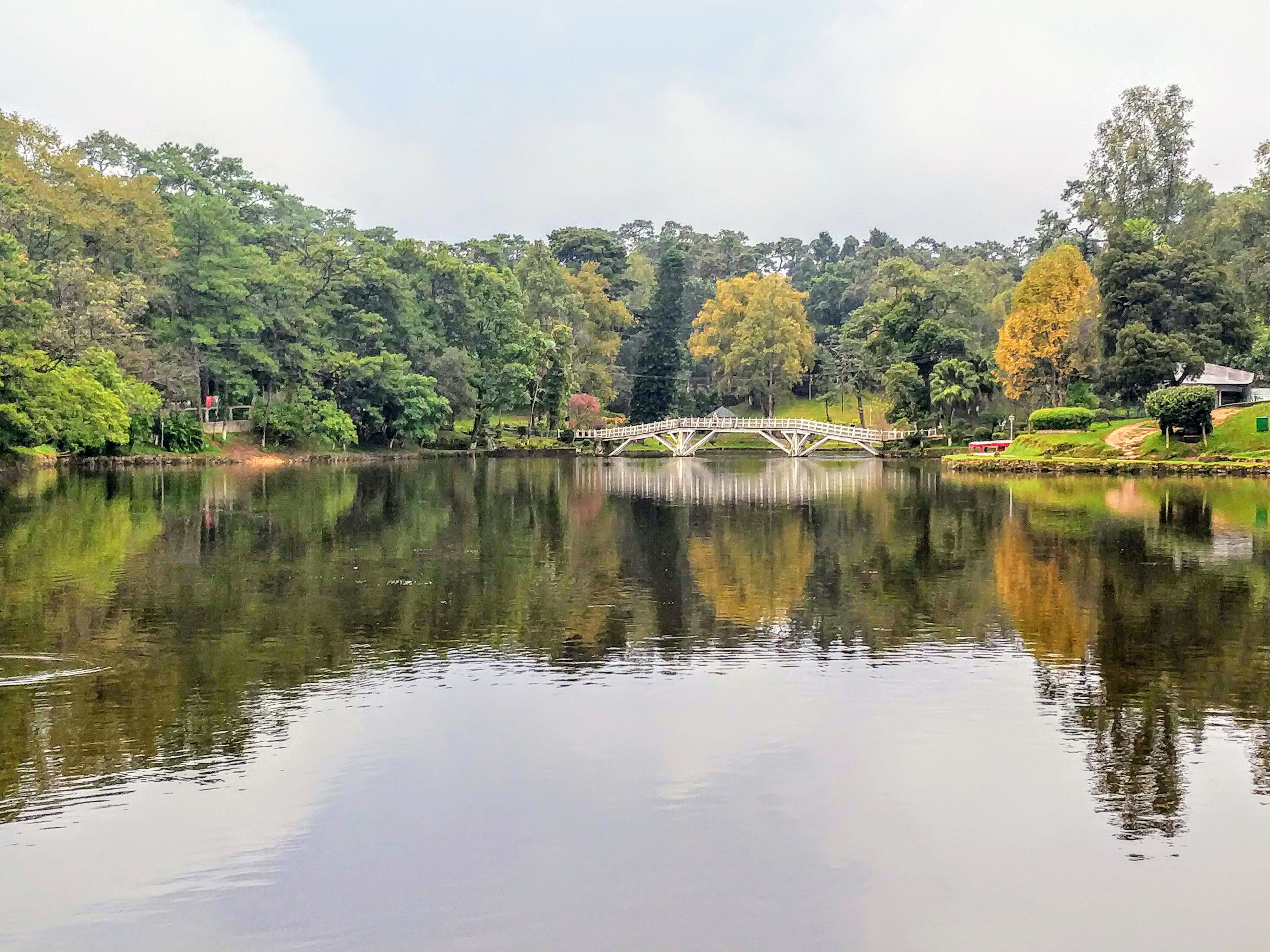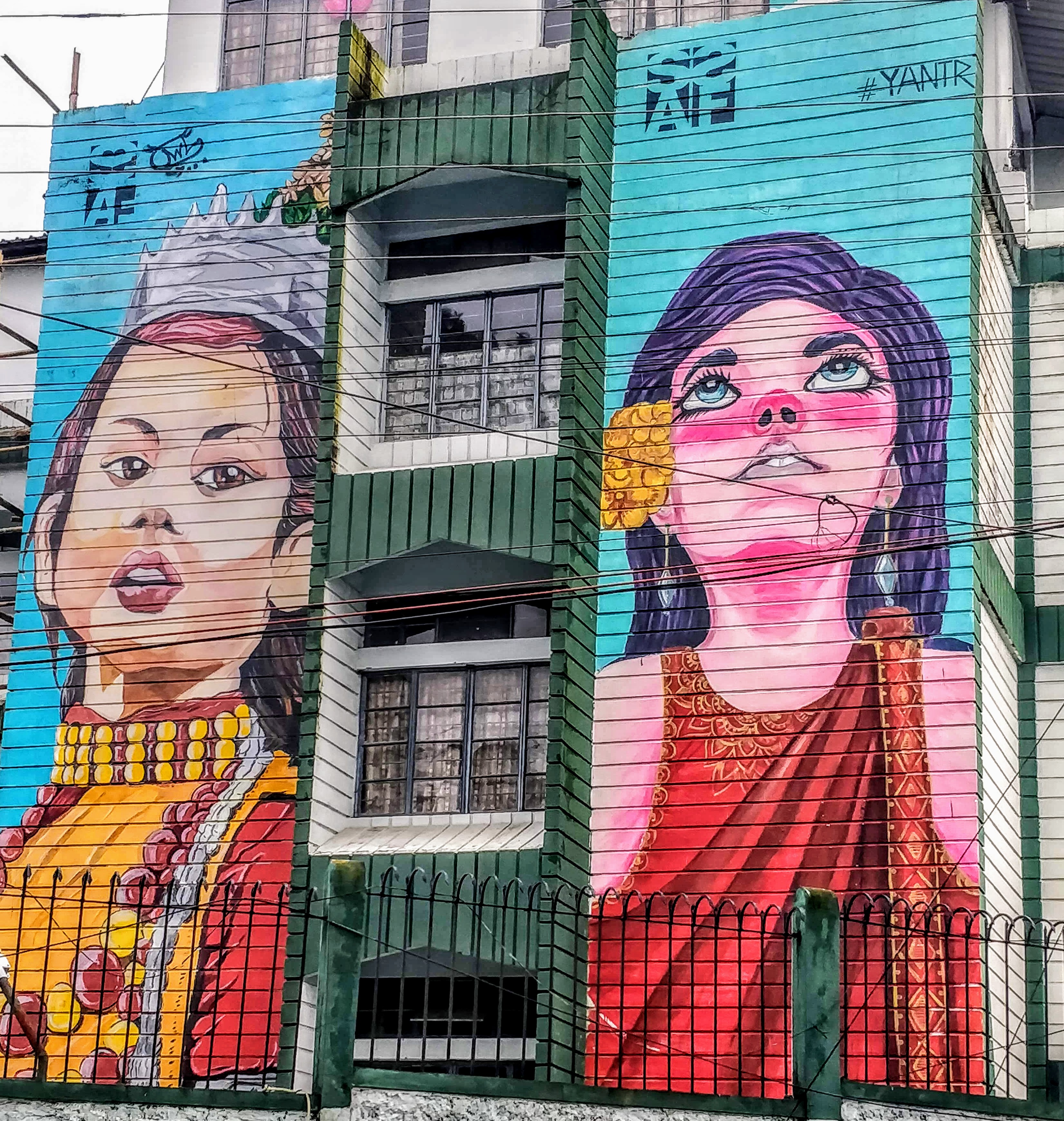 Shillong has an excellent music scene and I witnessed it at Shillong café, where they invite emerging artists on weekends. Shillong Café is walking distance from Don Bosco square, serving one of the yummiest momos, chowmein and local delicacies. Locals and tourist visit this café with the same charm and enjoy the ambiance. At Don Bosco square, there are a lot of other local eateries where I tried their popular snack Jadoh, along with various other delicacies like smoked meat and pukhlein.
Day 3 was my trip to Umiam Lake, elephant falls and Shillong point; one can feel the vastness of the lake from far and i could not miss it. I spent around 2 hours here, having a picnic and in general appreciating beauty; one can also choose to go on a boat ride. They have a small canteen here; however you can also carry a picnic bag, as all tourist places will have a surcharge on food products.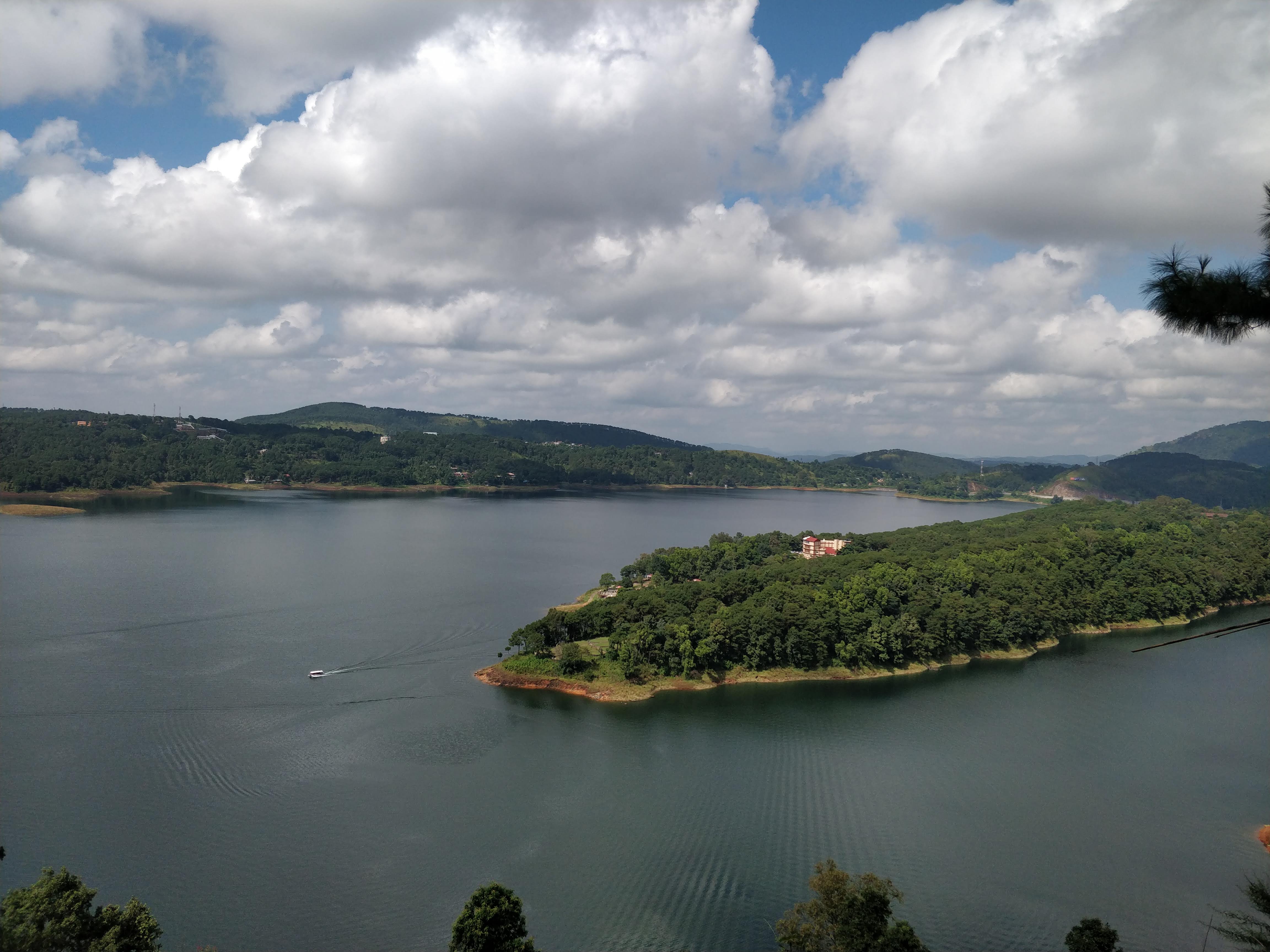 En-route to Shillong point is very scenic with large expanse of flora and fauna; I stopped by every now and then to enjoy the beauty. The weather changes very quickly in this region and I could not get the view from the peak. But as they say, enjoy the journey and the destination will be memorable. Elephant falls are one of the many natural waterfalls and having been there, one can easily give it a pass. There are a lot of other waterfalls in this region.
During my homestay, I happen to speak to other tourist and locals and it was a delight to hear their stories. The lady running this place takes utmost care of her guests and she has ensured the place maintains its coziness and doesn't become commercial.
The next day I left for Dwaki, it is the water border for India-Bangladesh (also known as ground zero) and a must visit place. Distance to Dwaki is easily around 7-8 hours from Shillong with multiple stops and diversions to natural root bridge and Mawlong village. The route has a lot of U-pin turns and thus there can be a possibility you want to have a slow travel. On the way I stopped at Mawlong and natural root bridge, it is situated in the eastern Khasi hills with lush green forest on both sides of the road and covered with flora and fauna. Having visited Mawlong, one can easily pass on that place; however the natural root bridge is a place one cannot miss, with a scenic waterfall. I was there for an hour and time just flew by.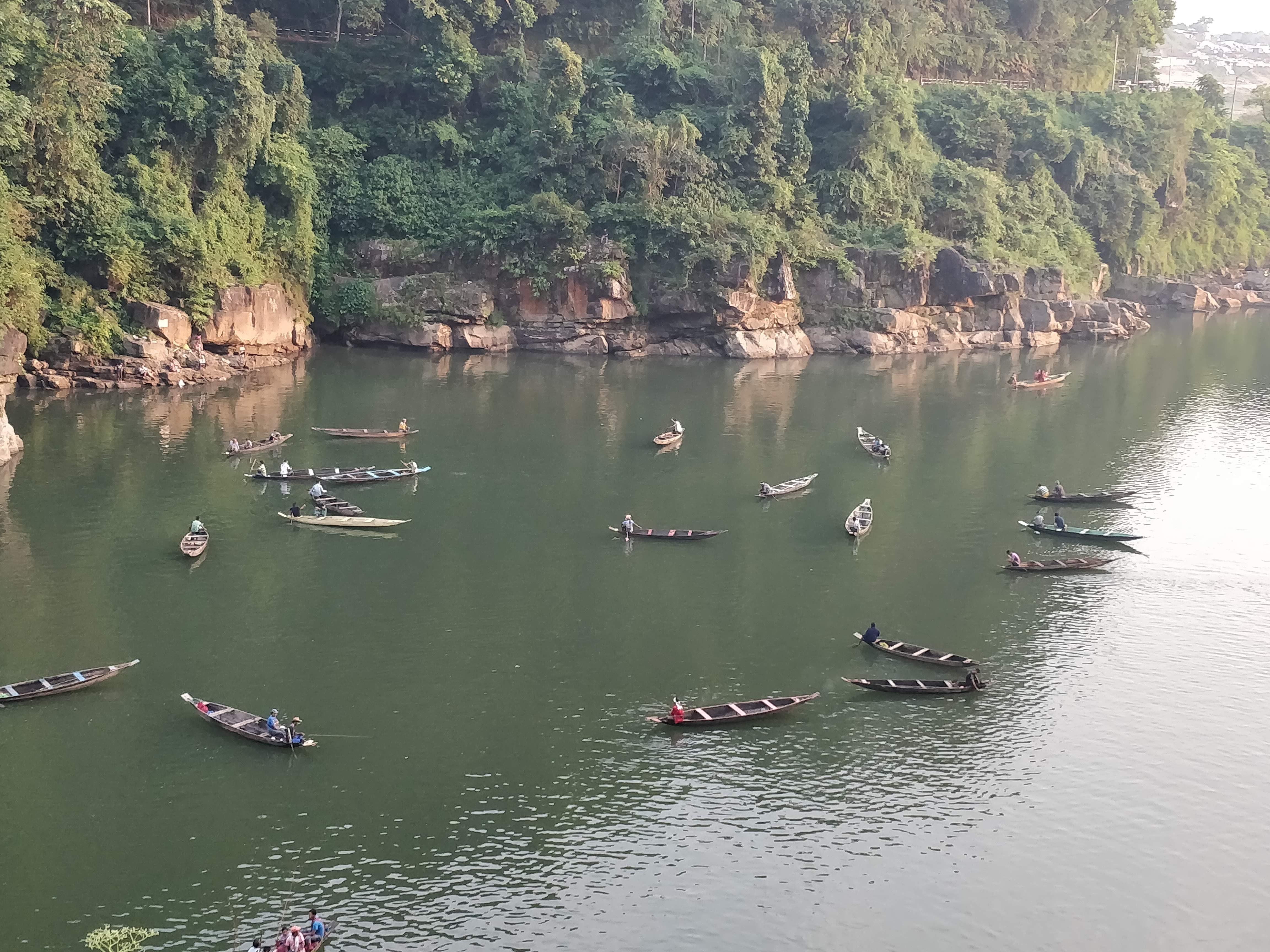 From there I headed to Dwaki, it is buzzing with tourists and there are a lot of boats men to ferry you around the lake. Try to reach before sunset and spend at least 2 -3 hours. Locals will be fishing, selling food items and generally guide your around the place. Pristine water and mountains on both sides are enough to keep your imagination piqued. One can camp around Dawki, while I did not get a chance, I strongly recommend. The rustic beauty of the place is in experiencing its sunrise.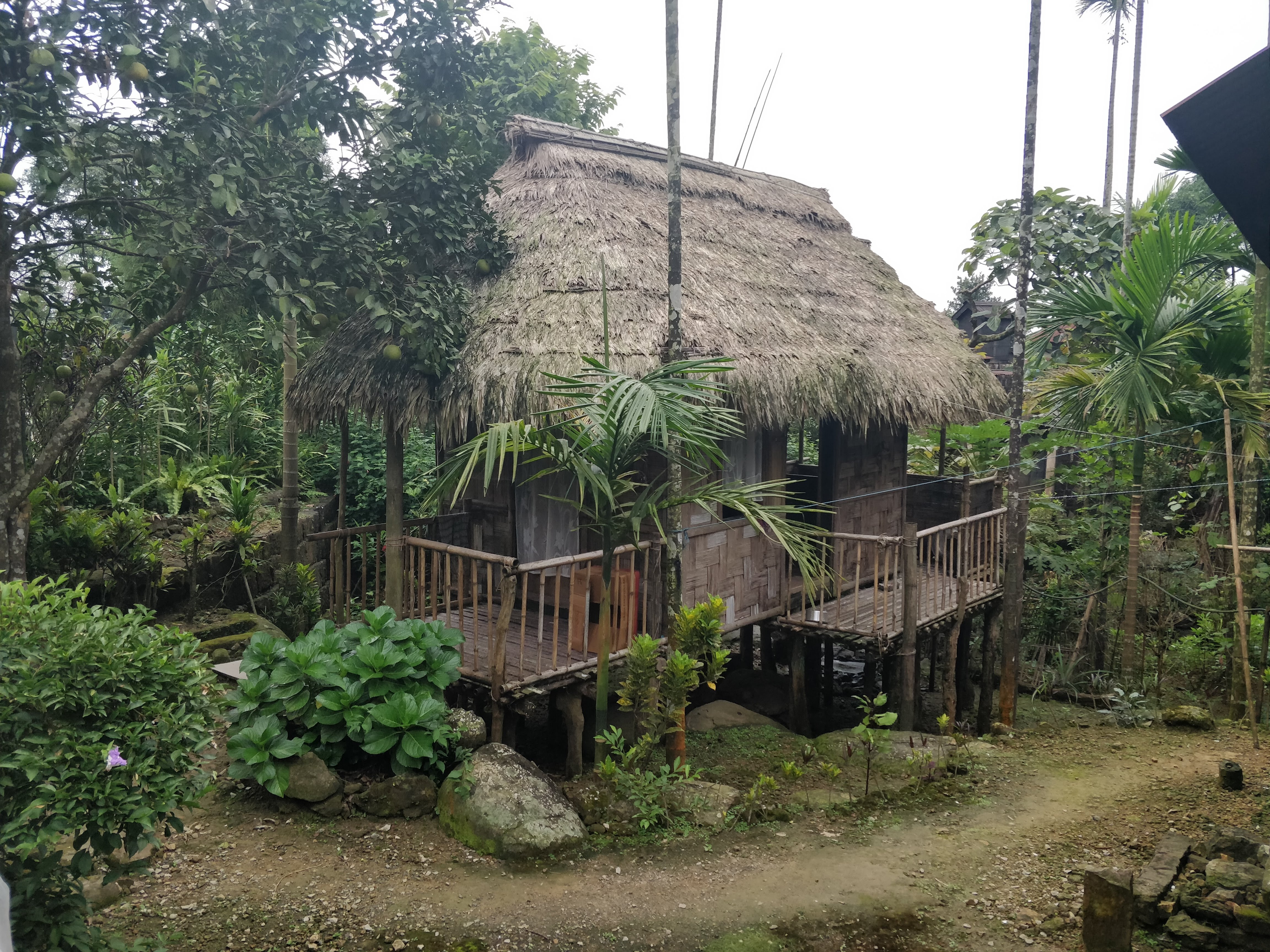 From Dawki, I headed to Cherrapujee, I lived at Saimika resort, it's a vast expanse of space and if you have no particular agenda, one can just say here and relax. The rooms are huge and they provide heater which is a big respite, as the place gets chilling by the night. The resort is by the river and they have an open area to chill and have breakfast and a very retro bar, playing Bob Marley and Pink Floyd. The bar vibes are just perfect for a relaxed evening.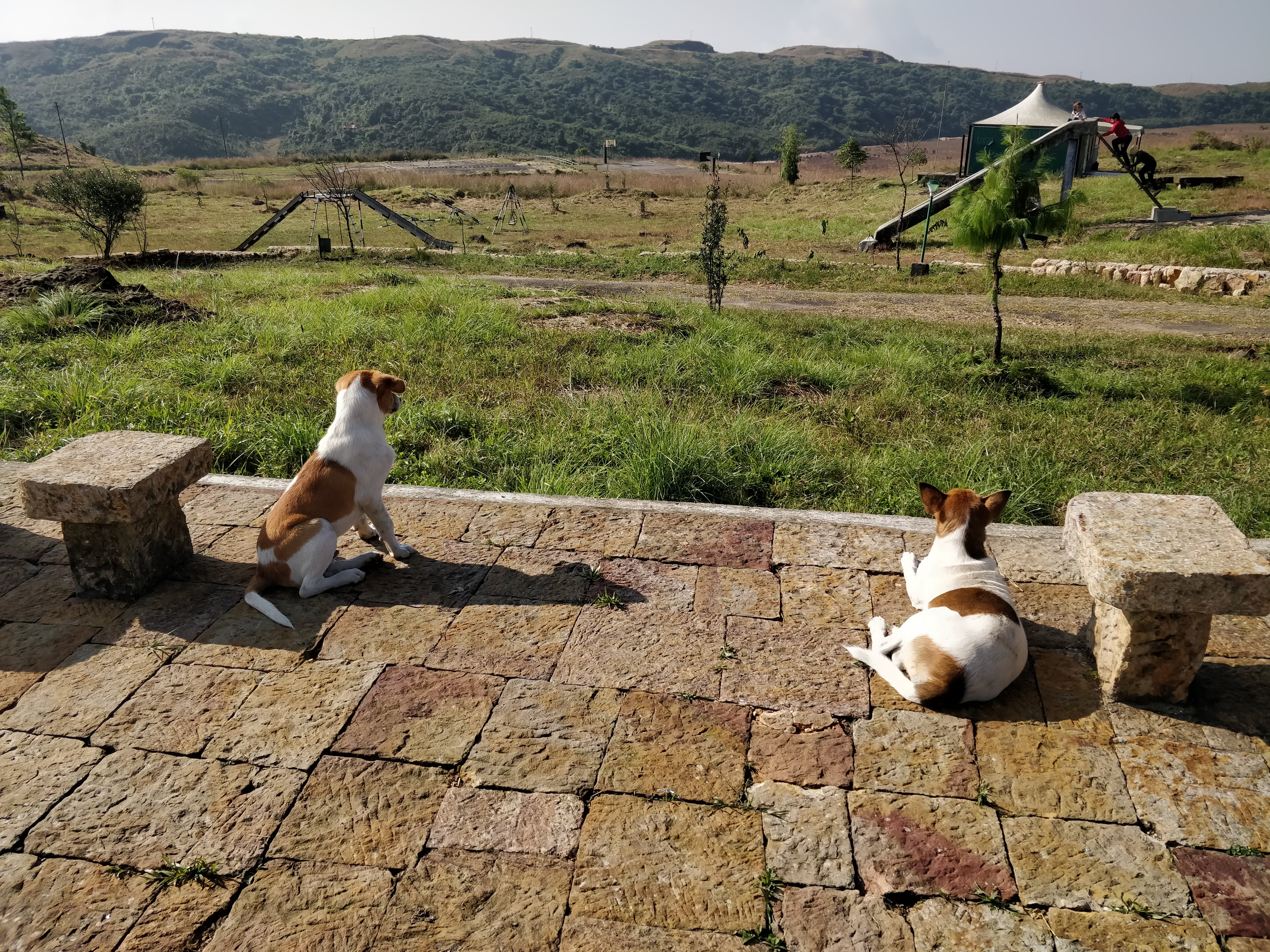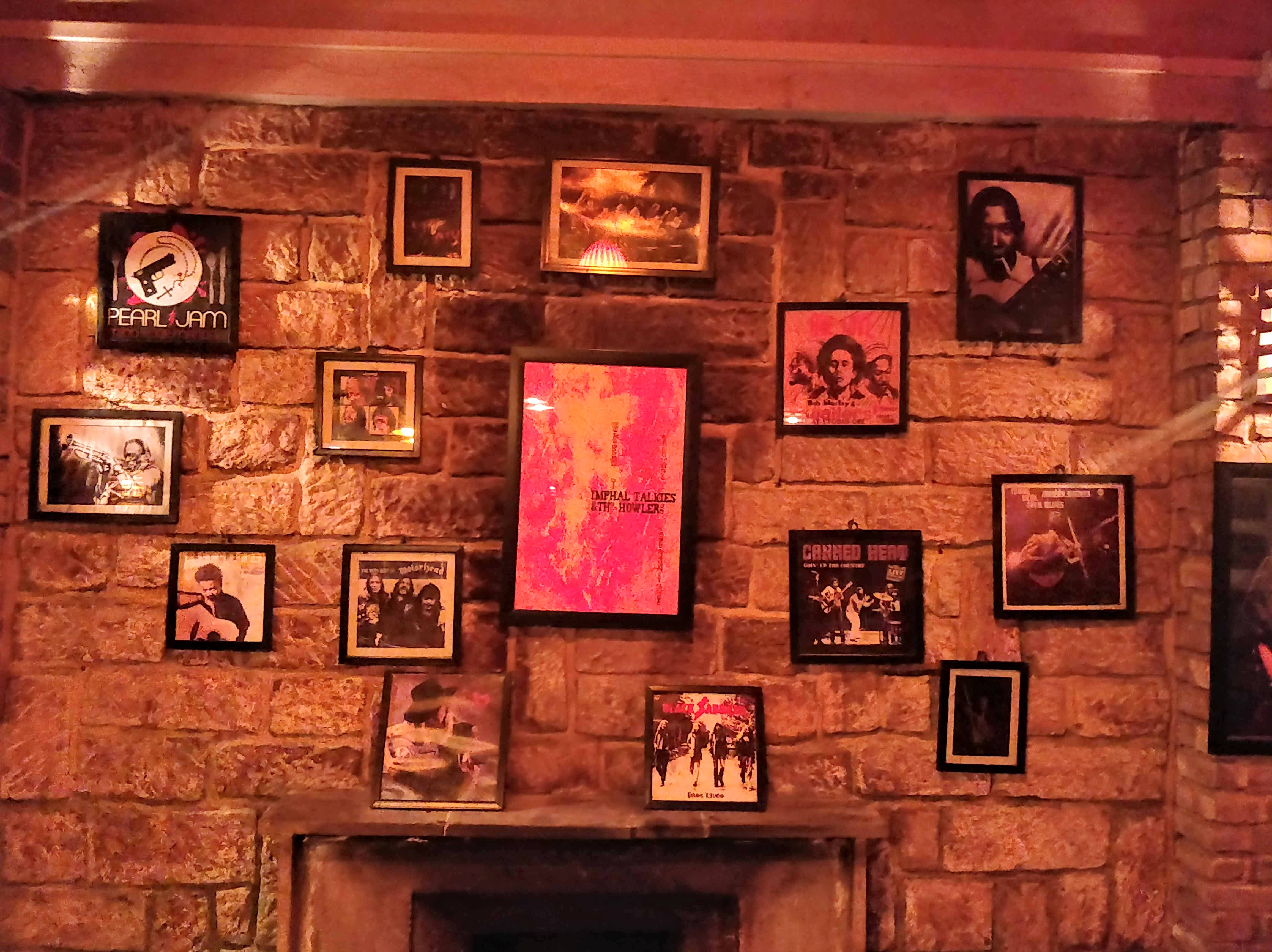 From Cherrapunjee, I visited the living root bridge (Double Decker Bridge), it's a quite scenic and steep for people who would not be doing any physical activity, the bridge is still growing and there are a lot of waterfalls and suspension bridges one has to cross to reach this bridge. Beyond the bridge, there is a natural swimming pool and a waterfall. Just a word caution here, on the way back the climb through the steps is steep and can be tiring, in this case one can stay in the village, as there are plenty of home-stays. The waterfall is known to emit rainbow colors on a bright sunny day, here luck plays is charm :). I suggest you start the day early and get back by sunset.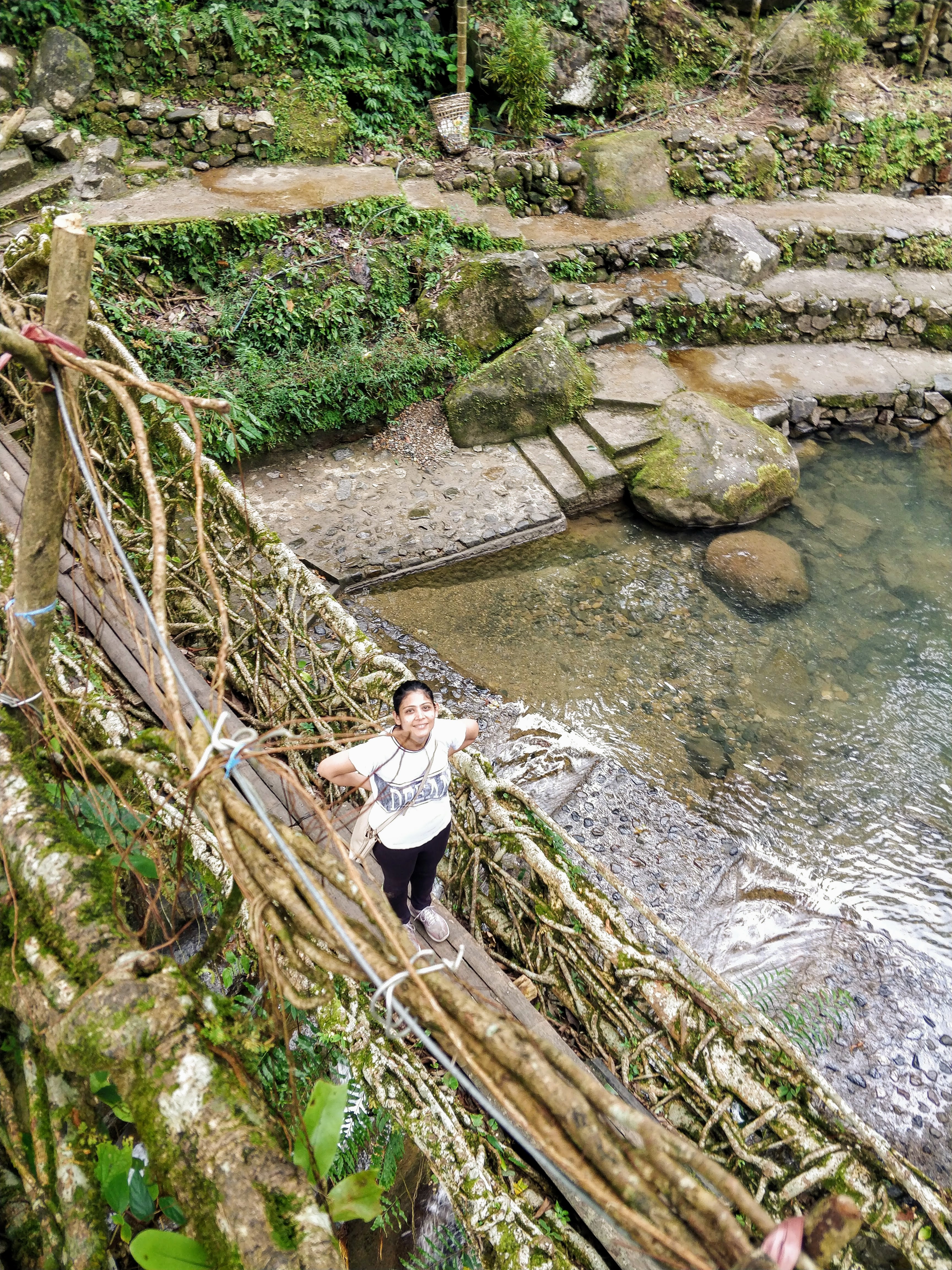 I passed through a lot of villages on my way back from Cherrapujee to Shillong, they are quaint and mesmerizing. Every time there was a corner to park the car, I stopped by to savor moment. I had an extra day on hand and spent it at Shillong, doing the same routine except it was the last day of Durga pujo and I saw people enjoying the festivities, the place had an infectious energy and I loved the way people were paying homage to their idol with colors and songs. Now looking back I think it was a good way to reconnect with family. It gave me an perspective in how we are adapting to life in our own unique way, through our thinking and behaviors and we keep ticking.